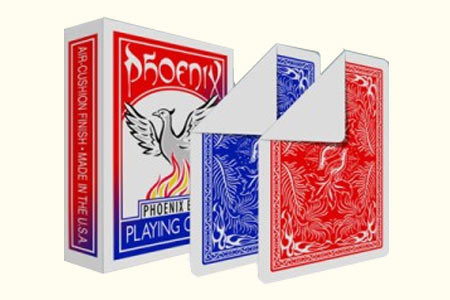 Description
Ce jeu formidable est au format "Parlour", c'est à dire qu'il est un peu plus grand qu'un jeu de poker classique, mais il se manipule tout aussi bien ! Le gros avantage, c'est qu'il se voit bien mieux...
Ces cartes spéciales
peuvent être utilisées dans n'importe lequel de vos jeux Phoenix ou bien pour créer des effets avec des petits paquets. Idéales pour les tours avec comptages, levées doubles....
Vous réaliserez avec ces cartes des effets très visuels.
Cartes Phoenix Parlour
Jeu de 54 Cartes tarot rouge - Face blanche
Format Parlour : 10,3 x 7,5 cm

Return to the catalogue


We advise you with this product :
1.
Jeu Phoenix Parlour Marqué
14.9 €