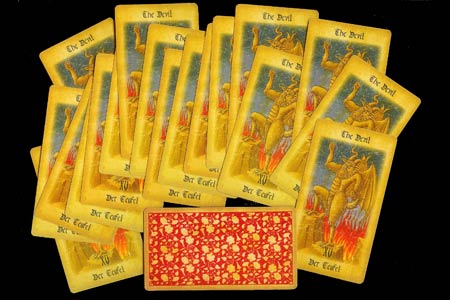 Description
You get 19 x the chosen Tarot card and will be able to force this card very easily and convincingly for the spectator when adding this block of cards into your Medieval Tarot.
If you buy two Force Sets you will be able to build your own half Force Deck or also your own Svengali Tarot Deck.

Return to the catalogue


We advise you with this product :
1.
The Medieval Tarot (Marqued)
27.5 €

2.
The Medieval Tarot Extension Set
24.9 €