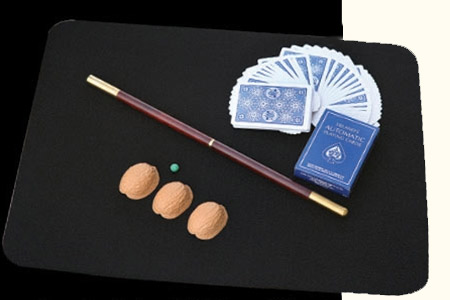 Description
Neoprene backing with a beautiful gaming table surface makes these close-up pads the best in the industry. Measuring 17.75" x 14" (45cm x 35cm) they are the perfect size and cushion for all card tricks, shell games, and much more!

Return to the catalogue


We advise you with this product :
3.
Three Shell Game (Vernet)
14.5 €