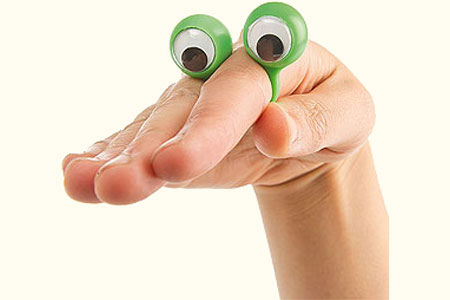 Description
Cette grande paire d'yeux aura de quoi faire rire.
Placez-la à votre majeur ou un autre doigt et faites parler votre main… Le public en sera ravi.
Si vous possédez également des talents de ventriloque, vos spectateurs, en plus d'être amusés, seront ébahis !
Vous pouvez également la combiner avec d'autres objets, selon le thème du spectacle et vos envies personnelles. Vous pouvez par exemple utiliser une chaussette pour représenter le bec d'un animal.
Laissez libre cours à votre imagination.
De nombreuses formes diverses et variées à créer selon votre imagination!
Environ 6,5 cm de long sur 4,5 cm de haut et 3 cm de large.
Disponible en bleu, rouge, jaune, orange, rose ou vert.

Return to the catalogue


We advise you with this product :
1.
White gloves
4.2 €