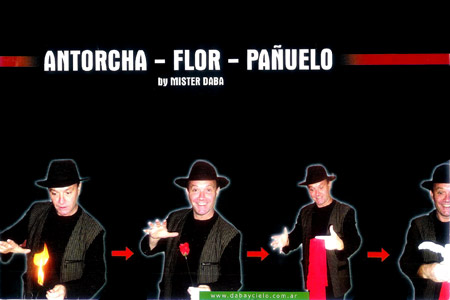 Description
Voici un magnifique enchainement tellement magique et poétique.
Une torche en feu va se transformer instantanément en rose.
Jusque là c'est un classique, mais la rose se transforme instantanément en foulard rouge ! Plus aucune trace de la fleur !
Le foulard vous permet ensuite de produire une colombe... Pour cela vous devez simplement vous équiper d'un harnais invisible ou d'un harnais rouge...
Facile à réaliser
Créé par Mr. Daba
Gimmicks de qualité
DVD avec explications sans paroles

Return to the catalogue


We advise you with this product :
1.
Free Dove Harness + DVD
28.5 €

2.
One hand dove bag
24 €