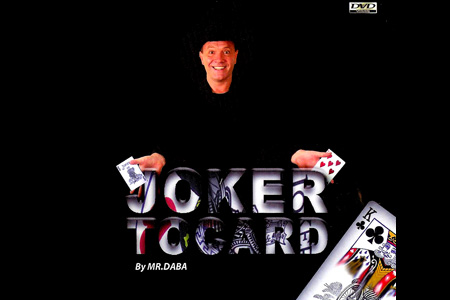 Description
Cette effet tellement visuel vous permet de montrer un joker des deux côtés aux spectateurs, le lancer en l'air, et lorsqu'il retombe, ce n'est plus la même carte !
Une transformation instantanée !
Pourtant vous n'avez rien d'autre dans les mains ! C'est extraordinaire !
Vous pourrez évidement utiliser cet accessoire pour diverses routines...
Par exemple, vous commencez par faire choisir une carte à un spectateur. Vous prétendez alors la retrouver au hasard, mais il se trouve que vous vous trompez de carte car vous êtes en train de montrer un joker. Vous le lancez simplement en l'air et lorsque vous le rattrapez, il s'agit de la bonne carte ! Impressionnant non ?
De plus un DVD vous explique en détail comment utiliser ce gimmick et vous détaille une routine...
Facile à réaliser
Créé par Mr. Daba
Gimmick en Bicycle
DVD avec explications sans paroles

Return to the catalogue


We advise you with this product :
1.
BICYCLE Deck
3 €