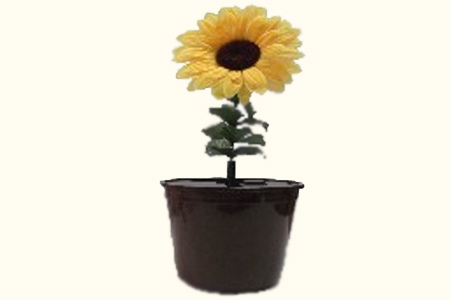 Description
Apparemment vous avez du oublier votre " Jolie Fleur " ! La voilà complètement recourbée sur le bord de son pot...
Pourtant un remords vous prend... vous vous approchez plusieurs fois d'elle et à chaque fois vous l'arrosez généreusement.
Dès que vous lui mettez de l'eau, la " Jolie Fleur " se redresse, mais aussitôt que vous lui tournez le dos et que vous vous éloignez... votre " Jolie Fleur " s'affaisse à nouveau. Ne sachant plus que faire pour vous faire pardonner auprès d'elle, ce n'est plus de l'eau que vous lui versez mais une boisson plus revigorante et ... magique !
Ca marche ! Votre " Jolie Fleur " se redresse pour de bon et semble complètement ragaillardie !
Très facile à faire
Un effet cocasse particulièrement adapté pour les spectacles de clowns ou les spectacles d'enfants
Hauteur de " Jolie Fleur " : 45 cm environ
Fleur et pot en plastique résistant
Mécanisme robuste

Return to the catalogue


We advise you with this product :
1.
Lota bowl deluxe
51.5 €