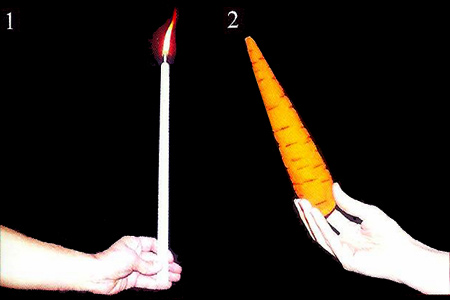 Description
Voici un effet rapide original et efficace. Une bougie allumée va se transformer en moins d'une seconde en une énorme carotte !
Idéal pour faire apparaitre ensuite un lapin !
En effet, le fait d'utiliser une grande carotte peut vous donner de nombreuses idées de gags ou de présentations diverses.
La bougie est en un plastique spécial (même système que les bougies Fantasio). Celle-ci possède une mèche et un réservoir à pétrole (fonctionne très bien avec de l'essence à briquet).
La carotte quand à elle est incroyablement bien usinée dans une mousse spéciale (même matériau que pour des balles éponges).
Effet rapide et efficace
Facile à réaliser
Fabrication Toramagic

Return to the catalogue


We advise you with this product :
1.
Rabbit in hat
23.5 €