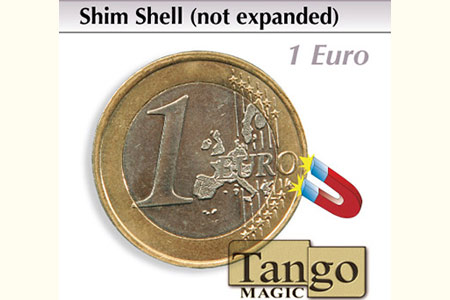 Description
Cette coquille non-expansée magnétique recouvre parfaitement une pièce plus petite que 1 euro (pièce de 5 cts d'Euro par exemple).
Le truquage est tellement fin que mises à coté, vos spectateurs ne verront pas la différence entre une vraie pièce et la coquille.
Cette coquille vous permettra de réaliser
des voyages de pièces, des apparitions, des disparitions, des transformations...

De plus, grâce à sa particularité d'être aimantable, cette pièce pourra se coller à n'importe quel aimant, ce qui facilitera considérablement sa disparition
Qualité professionnelle
Matériel inusable
Permet de très nombreux effets
Coté Pile
Peux être aimanté à une pièce magnétique

Return to the catalogue


We advise you with this product :
1.
Black Widow
245 €

2.
Reel Raven trick
44.5 €