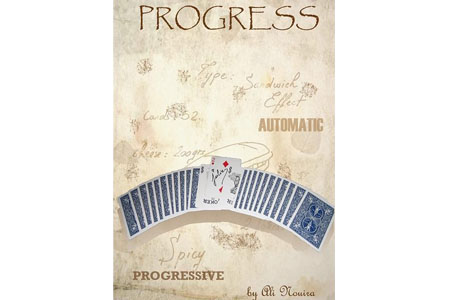 Description
Un tour d'Ali Nouira.Deux jokers sont perdus face en l'air dans le jeu, une carte est choisie puis signée et ensuite perdue elle aussi dans le jeu.
Quand le jeu est étalé en ruban, on voit les 2 jokers face en l'air qui se trouvent séparés d'une trentaine de cartes, le jeu est égalisé.
Le jeu est alors de nouveau étalé, les 2 jokers sont maintenant plus qu'à une dizaine de cartes...
Vous recommencez l'opération, cette fois au milieu du jeu les 2 jokers "sandwichent" la carte du spectateur signée!!!
Facile à faire.

Le spectateur peut lui même étaler les cartes.

Un effet qui a énormément séduit par sa simplicité d'exécution au congrès FFAP

Return to the catalogue


We advise you with this product :
1.
BICYCLE Deck
3 €