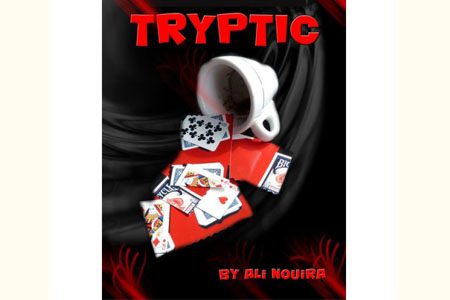 Description
Le magicien sort un jeu de carte et demande à un spectateur de faire trois paquets, ces paquets sont de nouveau coupés et reconstitués...
Les trois cartes de coupe sont retournées...ensuite le spectateur pose l'étui devant n'importe quel paquet ( choix libre).
Une enveloppe qui contient une prédiction est ouverte, à l'intérieur une photo coupée en 4 morceaux. Le spectateur reconstitue la photo c'est exactement l'image de de ce qui est produit sur la table!!!!...
Même carte de coupe, plus l'étui qui est devant le paquet choisi!!!.
Ils ont dit :

Géniale idée!! Didier Dupré...

Whaou!! j'adore!! Armand Porcell...

Super sympa, bluffant!! Joke...


Facile à faire

Vivement recommandé!

Return to the catalogue


We advise you with this product :
1.
Brainwave Deck
12 €