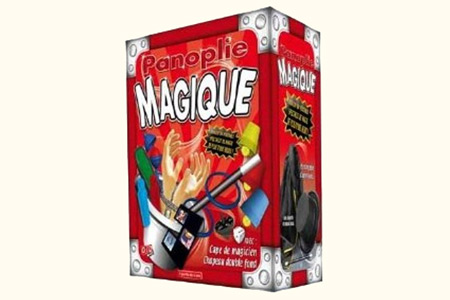 Description
Coffret de magie comprenant un chapeau double-fond, une cape de magicien, une baguette magique et tout le matériel nécessaire pour réaliser un véritable petit
spectacle de qualité
de plus d'une heure.
Ce coffret a été créé en collaboration avec la
Société Française de Prestidigitation
.
Vous trouverez notamment dans ce coffret :
L'évasion impossible.
Les anneaux magiques.
Le secret des 3 momies.
Les gobelets magiques.
Le suprême coïncidence.
Le coquetier magique.
La fille coupée en trois...
Tout le matériel est fourni.
Chapeau double-fond, cape de magicien et baguette magique inclus.
A partir de 6 ans.

Return to the catalogue


We advise you with this product :
1.
Junior Folding Top Hat
32 €

2.
Svengali Deck
4 €

3.
Rabbit ventriloquie puppet
49.5 €