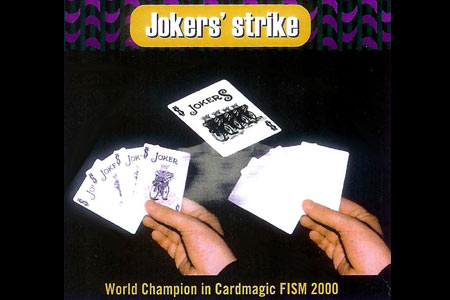 Description
Voici une formidable routine de petits paquets :
Après avoir présenté 4 jokers, tour à tour, trois d'entre eux vont disparaitre de leur emplacement, laissant trois cartes à face blanche. En retournant la quatrième carte, le spectateur découvre que les 4 jokers se sont réunis sur cette même carte !
Cette routine est vraiment visuelle et déroutante, vous pourrez l'avoir toujours sur vous.
Facile à réaliser
Fourni avec tout le matériel nécessaire
Conçu par le champion du monde en magie de l'année 2000

Return to the catalogue


We advise you with this product :
1.
Entourage
20 €