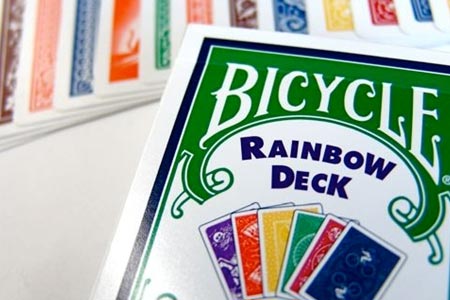 Description
This deck is printed in Bicycle stock and comes with an instructional DVD. The Rainbow Deck routine is the most visually stunning card effect in magic! Marty Grams & Rudy T. Hunter will show you step-by-step instructions on everything you need including the special gaffed cards that are included with the deck!
Featured on this DVD:
-Frank Garcia's Original Routine
-Rainbow Hot Rod
-Jack Ro Bats
-Rainbow Joker Variation
-Rise, Rise, Rise
-Rainbow Variation

Return to the catalogue




We advise you with this product :
1.
Botania deck
9.5 €