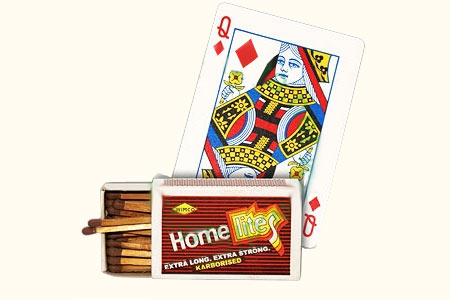 Description
The magician takes a cigarette and puts it in his mouth. Now, he looks for a lighter in his pocket, but there is only a playing card. At this point, with the right hand, performs a magical gesture over the card and this, will transform into a matchbox. He opens it, takes a match and lights his long-awaited cigarette.
The matchbox can be shown in all sides.

Return to the catalogue


We advise you with this product :
1.
DVD Quit Smoking
29.5 €

2.
Incredible Disappearance
6 €