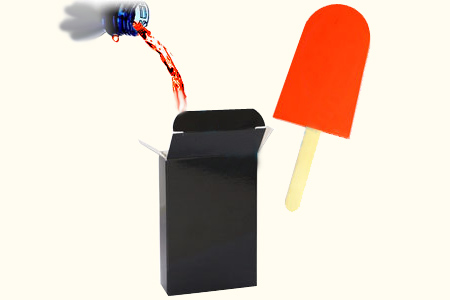 Description
The magician pours some orange juice inside a box. He turns the box upside down and magically the juice does not fall down. He then takes a stick similar to the one of the ice creams, and inserts it inside the box where an ice lolly appears.
• The ice lolly complete of stick measures cm 6 (l) x 16 (h) x 1,5 (w).

Return to the catalogue


We advise you with this product :
1.
In the news (Tenyo)
12 €