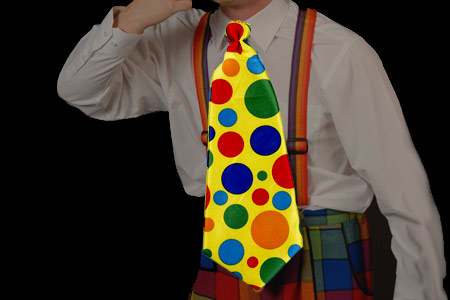 Description
Un clown ayant la classe !
Cravate de clown pour homme. Cette cravate est idéale comme accessoire de scène, pour compléter votre déguisement ou costume de clown !
Elle est exagérément large !

Cet accessoire comique plaira à coup sûr aux enfants!
Taille :
Environ 52 cm de long et 22 cm de large.

Return to the catalogue


We advise you with this product :
1.
Sponge Clown Nose
2 €

2.
Growing glove
18.5 €