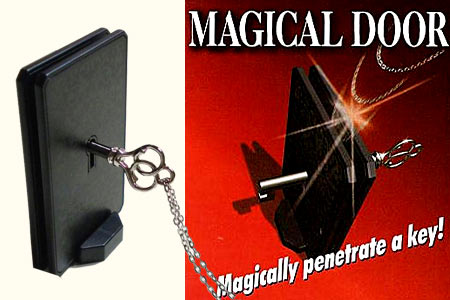 Description
You receive a key-shaped pendant linked onto a metal chain, and two plates that contain matching keyholes. These simple and recognizable props enable you to capture an audience's attention immediately. Two impossible-looking routines are included that will teach you how to penetrate metal through solid metal, in no time. Insert a key through two plates that contain keyholes, and then lift a metal chain up from below the shaft of the key. Although there is clearly no easy way to remove the chain, it magically penetrates upward through the key. Next, you wind the chain around both plates and the key, with a double wrap of the chain. However, a simple pull of the chain enables you to penetrate the key and plates with the greatest of ease.

Return to the catalogue


We advise you with this product :
1.
The Mystic Spinner
6 €