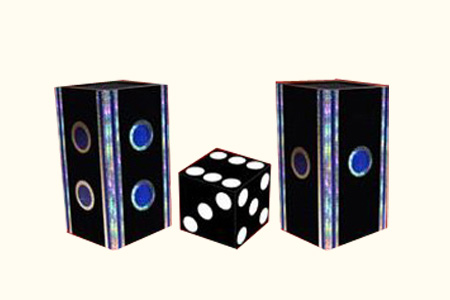 Description
The Magician produces a die and two frames. The frames are shown to be empty and the die is placed inside a hat. Now the fun begins as the magician transmits the die that was inside the hat into one of the previously empty frames! This can be repeated if desired with the die vanishing from the tube and re-appearing in the hat, and/or in the other tube (vice-versa).
Die Transpo is a powerful effect because: It is comical, visual and colorful magic that is easy to follow. It plays to any age setting and audience.
It is easy to perform allowing you to concentrate on the routine. It is almost a complete routine in one effect.
Comes with two tubes, Die and DVD instructions.

Return to the catalogue


We advise you with this product :
1.
Die Box
115 €
2.
Super Big Dice Frame Folding
315 €
Articles of the same author:
Tora