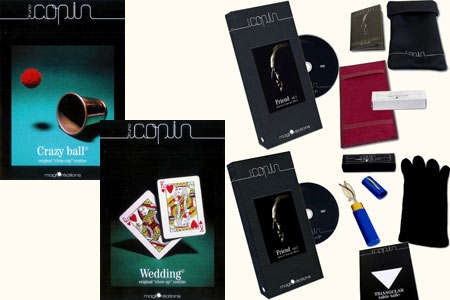 Description
Ce lot très intéressant vous permet d'
économiser 100€
!
Vous êtes Fan de magie forte, perturbante, intrigante, qui fera rêver vos spectateurs ? Des objets qui bougent à distance jusqu'à dans les mains des spectateurs ! Devenez télékinésiste avec la collection complète de notre ami Bruno Copin.
Ce lot comprend :
Friend 1
Friend 2
Mariage (DVD + Gimmick)
La muscade ensorcelée (DVD + Gimmick)
Routines expliquées endétails
Filmé en multi-angles
Nécessite de la pratique
DVDs bilingues : Français / Anglais
Prix des articles au détail : 305 €

Return to the catalogue


The items from this "Magic Set"
We advise you with this product :
1.
Lot Tarantula
80 €