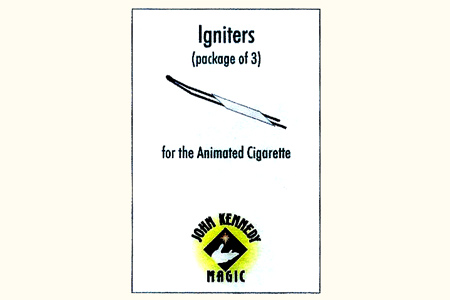 Description
Voici 3 allumeurs de rechange pour le fabuleux tour de Kennedy "Animated Cigarette". Ces allumeurs permettent d'allumer l'allumette dans les airs.
Un allumeur dure entre 20 et 30 allumages s'il est bien utilisé.
3 allumeurs de rechange
A placer dans la boite d'allumette de Kennedy
Fabrication John Kennedy Magic

Return to the catalogue


We advise you with this product :
1.
Animated Cigarette
68 €