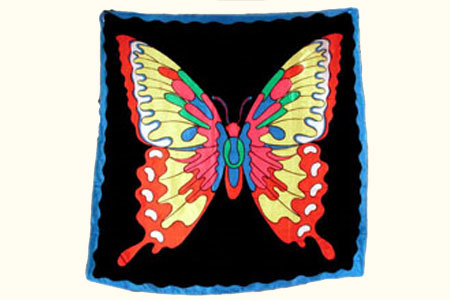 Description
This silk is made of ultra fine material, especially for magic productions apparatus. It has a picture of a butterfly printed on it in vivid colors and is easily seen from anywhere. An excellent addition to any magician's bag of tricks.

Return to the catalogue


We advise you with this product :
1.
Color changing dress
85 €