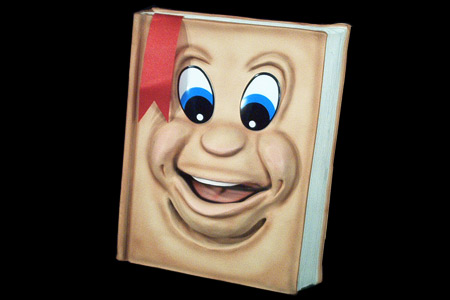 Description
Book Puppets - In schools and libraries teach Reading Skills or use a Text Book. In Church or VBS Programs present the "Living Bible", or the "Singing Song Book"! Operate these latex puppets by holding vent style or from a stage or bookcase. Unique puppets that are sure to get you BOOKED! Comes with ideas, routine and a dozen free give-away bookmarks! A Novel Idea Available in 2 sizes! Use them together in your show!

Return to the catalogue


We advise you with this product :
2.
Comment devenir ventriloque
35 €