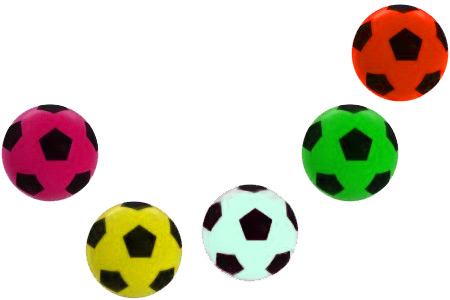 Description
Grande balle rebondissante en caoutchouc mou de 63 mm de diamètre.
Ce mini ballon de foot rebondira sur toutes les surfaces, contre le sol, plafond ou mur.
Ces balles peuvent constituer une charge idéale pour vos numéros de manipulation : faites apparaître une de ces balles, puis changez-la de couleur, faites-la disparaître.
Utilisez également ces balles comme charge finale pour vos routines de gobelets.
Diamètre 63 mm
Couleurs disponibles : Orange, vert, rose, blanc, jaune

Return to the catalogue


We advise you with this product :
1.
Ball loader
4.25 €