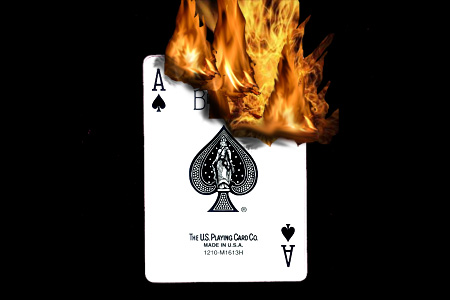 Description
Les flash cards peuvent être utilisées de manière variée et être employées lors de vos tours et routines.
Par exemple, lors d'une révélation, vous vous trompez de carte. Embêté, vous décidez de la faire disparaître en un éclair.
Cet As de pique
disparaît dans un flash de lumière
sans laisser de traces. Il suffit d'approcher une source de chaleur et le tour est joué.
Vendu par 20
Format poker
Haute qualité d'impression
Haute qualité de papier
Vente Interdite aux mineurs

Return to the catalogue


We advise you with this product :
1.
Lit match producer x3
8 €