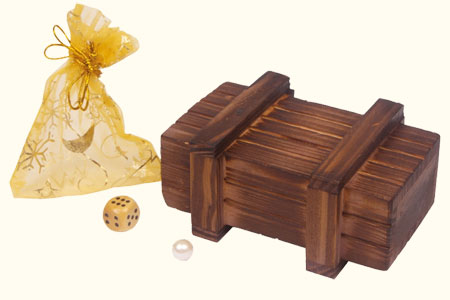 Description
C'est également ce que l'on appelle une boite à secrets ou puzzle box !!!
Les petits trésors ou vos secrets les plus intimes sont en sécurité dans cette caisse et les intrus perdent patience car il faut connaître le secret pour ouvrir cette petite caisse et la vider de son contenu !
Vous seul connaîtrez le secret pour ouvrir ce mystérieux coffre !!!
Boite casse-tête de qualité
Contient un petit dé en bois, une perle et un petit sachet à «maille d'or»
Dimensions : 10.5 x 6.5 cm

Return to the catalogue


We advise you with this product :
1.
Double Lock Box
48 €

2.
Treasure Box (Coin slot)
5 €