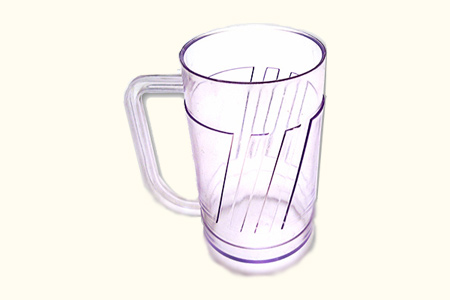 Description
Imaginez que le magicien présente une chope remplie de bière, il en boit une petite quantité qu'il recrache dans le verre pour montrer qu'il s'agit d'une chope de bière classique. Peut être que le magicien peut rentrer dans un jeu où il fait semblant que la boisson n'est pas bonne, c'est pourquoi il la recrache !
Ensuite, il décide de se débarrasser de la boisson de façon magique. Pour cela, il déchire un morceau de journal par exemple, il lui donne une forme de conne, et il verse la totalité de son liquide imbuvable à l'intérieur du papier. Il pose son verre, puis il déchire le papier et montre tous les bouts qui sont totalement secs !!!
Il a réussi à faire disparaître le liquide imbuvable !
Pratique la magie n'est-ce pas ?
Très facile à faire
Faisable avec n'importe quel liquide
Le verre pourrait presque être donné à l'examen après le tour
Tour très visuel
Diamètre du verre : 68 mm
Hauteur de la chope : 128 mm

Return to the catalogue


We advise you with this product :
1.
No Tear
22.5 €

2.
Milk Magazine Fake
7.4 €