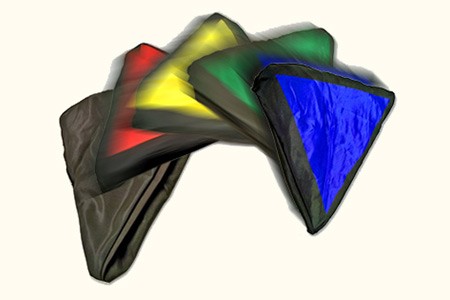 Description
Ce joli chapeau pointu de petite taille décorera parfaitement la tête d'un enfant que vous ferez monter sur scène. A différents moments de votre numéro, vous pourrez
changer la couleur du chapeau
. Il passera du noir au rouge, du rouge au jaune, du jaune au vert, puis du vert au bleu.
Vous pourrez inverser à tout moment le sens des changements de couleur, en revenant en arrière.
Idéal pour
faire participer les enfants et amuser
votre auditoire.
Chapeau taille enfant
5 couleurs
4 changements
Possibilité de repartir en arrière au niveau des changements

Return to the catalogue


We advise you with this product :
1.
DVD L'Enfant Magicien
30 €

3.
La grande magie des tout petits
36.5 €