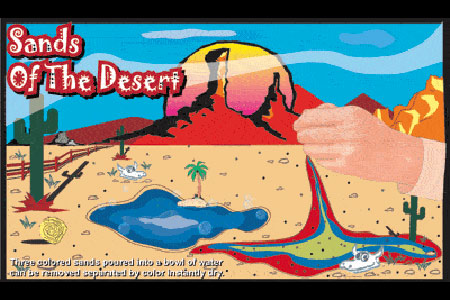 Description
Voici un grand classique en magie, qui a été utilisé par les plus grands magiciens comme Dani Lary, Alpha et bien d'autres !
Le magicien présente un grand bol d'eau claire dans lequel il passe simplement sa main.
En un bref instant,
l'eau devient totalement noire et opaque !
Trois poignées de sable de couleurs différentes sont déposées dans le bol d'eau désormais opaque qu'il mélange de fond en comble.
Ce qui va arriver par la suite est de la pure magie !
Le magicien plonge ses mains, montrées vides, à l'intérieur du bol d'eau et en ressort tout d'abord une poignée de sable bleu
complètement sec
, ensuite il fait de même et en ressort une poignée de sable rouge bel et bien sec, puis enfin il sort le poignée de sable vert !
Comme si cela ne suffisait pas,
le magicien clôture le numéro en transformant instantanément l'eau noire en une eau parfaitement claire !
Il est important de noter que vous aurez besoin de produits spécifiques pour réaliser l'effet de l'eau claire devenant subitement noire et inversement. Vous trouverez ces produits dans notre boutique. Tout vous est décrit dans une notice en français.
Facile à faire
Effet très visuel et original
3 Sables de couleurs différentes (330g chacun) fournis
Récipient et produits ( Non fournis )
Notice en Français
Attention les sables à l'unité disponibles dans notre magasin ne sont pas compatibles avec cela !

Return to the catalogue


We advise you with this product :
1.
The Deluxe Production Table V2
740 €