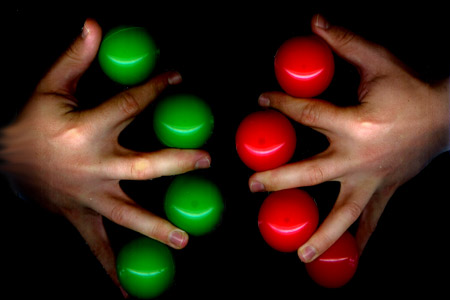 Description
One ball turns into four balls right before the stupefied eyes of the audience !
Get the famous excelsior balls trick, with the best quality. You will palm those balls easely, and you can make them bounce !
A great classic of the magic !
This set is composed of 4 same colored balls, 1 different color ball (for color changes) and a shell.
Profesional quality
Diameter : 5,2 cm
Colors available : Red, green, yellow, white

Return to the catalogue


We advise you with this product :
1.
Ball loader
4.25 €

2.
Chargeur de balles Cardini
4.5 €