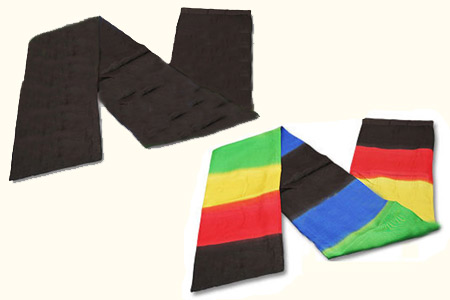 Description
Le magicien porte une écharpe de couleur noire autour de son cou. A un moment de son spectacle, il ôte son écharpe et
en un clin d'œil, celle-ci devient multicolore
.
Le changement est très
visuel et magique !
Il existe deux façons de procéder : soit il passe simplement sa main et le changement se produit en même temps que la main passe, soit l'écharpe est secouée et le changement est instantané.
Effet très visuel
Très facile à réaliser
Deux façons de procéder
Tissu synthétique de bonne qualité


Dimensions : Longueur
= 120 cm
Largeur
= 15,6 cm

Return to the catalogue


We advise you with this product :
1.
Rainbow Rings
13 €