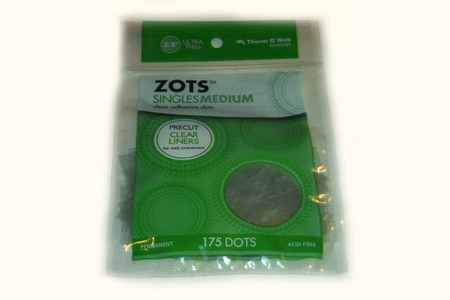 Description
Les Zots sont des
points de colle parfaitement invisibles
qui
adhèrent instantanément à la plupart des surfaces
comme le papier ,ruban, tissu, métal, plastique, bois, verre, céramique…
Vous trouverez en magie diverses applications nécessitant ce genre de matériel comme par exemple les tirages non aimantés, le fil invisible, les cartes, la capsule dans la bouteille…
Ce nouveau concept de matériel adhésif, va
vous simplifier la vie
: plus besoin de galérer a chauffer par exemple votre cire placée sur votre FI avant d'essayer de la coller quelque part, ces glue dots adhèrent de façon instantanée sur toutes les surfaces.
Pour les cartes, c'est la même chose, grâce à ce matériel, vous pourrez faire adhérer deux cartes entre elles comme si elles n'étaient qu'une seule : LD parfaite !!!
De plus, le point de colle est invisible, il ne se verra pas sur le dos de cette carte.
Bref, quoi de plus merveilleux et utile que ces points de colle pour
une magie plus fiable et facile !!!


Remplace la cire ou la patafix dans diverses applications
175 points de colle très fins
Diamètre 1 cm
Colle solide et transparente
Conditionnement de Dots prédécoupés

Return to the catalogue


We advise you with this product :
1.
The Gecko
75 €