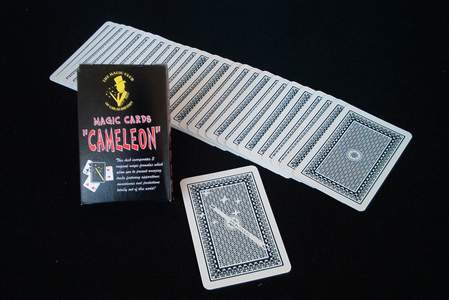 Description
Vous faites choisir une carte à un spectateur, il la regarde mais pour une fois ce n'est pas la face qui nous intéresse mais le dos. En effet, il a précisément choisi la carte avec une baguette magique sur le dos alors que les autres n'ont rien.
Ce jeu de cartes caméléon combine trois procédés de magie permettant de réaliser des prédictions, des coïncidences ou bien encore des apparitions tout à fait troublantes.

Un avantage supplémentaire : Plusieurs cartes peuvent être choisies, l'apparition aura évidemment lieu sur toutes ces cartes.
Return to the catalogue


You can find this magic item in :
1.
Junior cards
18 €

We advise you with this product :
1.
Gobsmacked
30 €

2.
Roughing Fluid (140 ml)
12 €