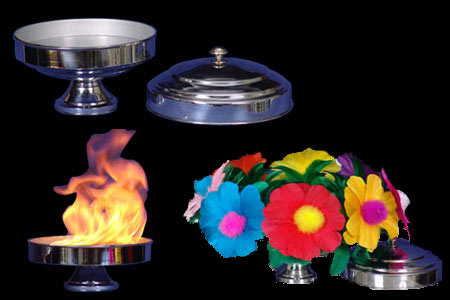 Description
Le magicien présente une casserole alimentaire complètement vide.
Tout à coup la casserole prend feu et une
flamme impressionnante
effraie tout l'auditoire.
Le magicien s'empresse de couvrir la casserole, et lance un enchantement en récitant des mots bizarres…
Lorsqu'il ouvre cette casseroles les flammes méchantes ont laissé place à un
magnifique bouquet de fleurs très coloré et volumineux.
Idéal pour faire rêver les enfants
La couleur et le volume de ces fleurs rendent l'effet très visuel
Qualité Tora
Précautions nécessaires vis à vis du feu
Interdit aux mineurs

Return to the catalogue


We advise you with this product :
1.
Automatic torch to bouquet
145 €

2.
Bouquet 11 fleurs
112 €