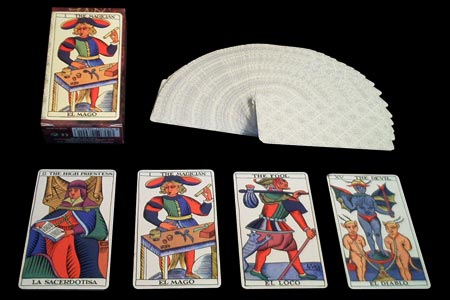 Description
Voici un jeu de Tarot très classique composé de 78 cartes, dont 22 arcanes majeures et 56 arcanes mineures.
Les illustrations sont très jolies, elles ont une certaine originalité dans les traits et les couleurs, tout en restant dans le classique. Le nom de chaque carte est marqué en anglais et en espagnol.
Il peut donc être utilisé pour
la méditation, la divination, ou la pratique de la magie rituelle…
Chaque carte représente des situations et des personnes différentes rencontrées tout au long de la vie.
Notice en 4 langues : Français, Espagnol, Portugais, Anglais.

Return to the catalogue


We advise you with this product :
1.
Les Runes divinatoires
13.5 €