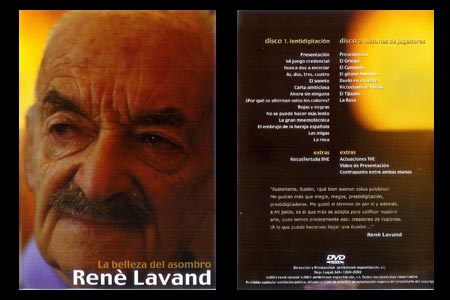 Description
Ces deux DVD renferment une légende. Celle d'un artiste qui s'est formé de son propre grès. La légende d'un homme qui rêvait d'être un créateur d'illusion. Et qui le réalisa.
René représente l'excellence dans l'art de l'illusionnisme.
Profitez de ces enregistrements historiques remplis de poésie, de beauté surprenante, et de magie.
2 DVDs en Espagnol
Plus de 22 routines
Des extras de ses passages TV

Return to the catalogue




We advise you with this product :
1.
BICYCLE Deck
3 €