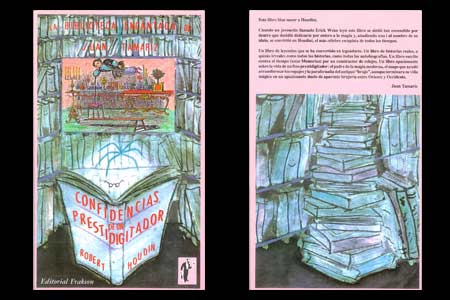 Description
Voici un merveilleux traité sur l'art de la magie, sous forme très émouvante d'autobiographie du père de la magie moderne : le célèbrissime Robert Houdin.
Sa vie, son histoire passionnante, et son œuvre son racontés dans les détails. Cet homme, né en 1805, a transformé l'image du sorcier que l'on avait à l'époque, en inventant le chapeau haut de forme et la baguette magique que l'on connait aujourd'hui.
Livre en espagnol
Collection : La bibliothèque enchantée de Juan Tamariz n°1
375 pages

Return to the catalogue




We advise you with this product :
1.
La sangre del turco
10 €