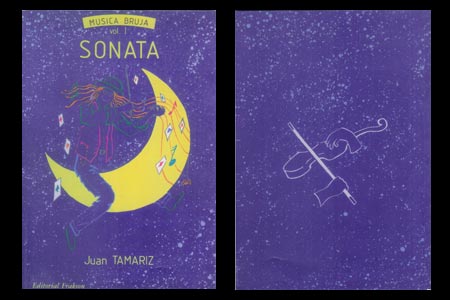 Description
Sonata est un "monument" écrit par un artiste unique qui a marqué la vie magique de l'Espagne et influence la magie mondiale :
JUAN TAMARIZ
.
Juan Tamariz ne se contente pas de décrire des tours, il les commente, les explique : c'est le cheminement de sa pensée et son talent que l'on découvre à travers ce livre.
Juan Tamariz a développé une véritable philosophie de la magie en Espagne…
Il existe une "Ecole Espagnole", et c'est grâce à la générosité de grands magiciens comme Tamariz et Arturo de Ascanio, qui nous a quittés, que la magie espagnole est une des meilleures d'Europe…
AU SOMMAIRE :
Première Partie : MAGIE DES CARTES
Manipulations
Le contrôle Perpendiculaire.
Changes : Etude sur le Bonneteau Mexicain. Les Retournements péruviens Tamariz. Le Change Doublet. Le Change à l'Escalier
Mélanges
Le Mélange Cascade
Notes sur les Faros et autres mélanges.
Les Anti-faros
Tours de cartes avec manipulation
Jours Noirs
Trois Acteurs
Double Ambitieuse
Talisman
Le Prisonnier Romantique
Rassemblement Royal
Routine aux Trois Couleurs
Escorial 78
Le pouvoir hypnotique des Jokers
Tours de cartes sans manipulation (ou presque)
Ni aveugle, ni fou
Triomphe sans bavure
Pêle-Mêle
Totale Coïncidence
Tours avec cartes truquées
La Carte Magique
Les Cartes Voyageuses
La Prédiction aux Trois Gobelets
Deuxième Partie : CLOSE-UP (Les Canifs)
Manipulations

Passe-Passe avec des canifs
Retournement, Ultra-rapide, Trichange


Tours et routines


Le Canif Voyageur
Canifs et Mouchoir
Enchaînement Progressif 1-2-3
L'enchaînement Capicua
Arc-en-ciel de Canifs


Livre en Espagnol - Format : 14 x 21 cm - Illustré - 395 pages.

Return to the catalogue




We advise you with this product :
1.
Los cinco puntos mágicos
35 €

2.
Royal Flush
25 €