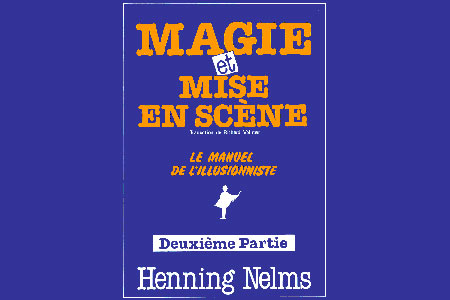 Description
Ce livre est
« La bible » de l'illusionnisme
.
Tout y est passé en revue. Chaque point est détaillé et mis en application à partir d'exemples de routines (60 routines au total sur les trois volumes), créées ou modifiés pour l'occasion.
Il y en a pour tout le monde et tous les goûts, du magicien de
close-up
, jusqu'au magicien de
scène
, passant par des
grandes illusions
, la
magie improvisée
, la mise en place d'un
spectacle professionnel
.
Ce livre est surtout intéressant parce qu'il passe en revue des points qui sont très souvent oubliés, voir même inconnus des magiciens dont voici quelques exemples :
- Il donne le point de vue d'un professionnel de la scène sur la magie. Par exemple : pourquoi un spectateur peut croire n'importe quoi lorsqu'il assiste à une pièce de théâtre, alors qu'il peut être très méfiant devant un spectacle de magie ? L'auteur introduit là un concept intéressant, qu'il nomme "la suspension du refus de croire".
- La mise en scène de la magie est primordiale car Le magicien n'est qu'un comédien qui joue à être un magicien.
- Comment créer et tirer parti d'une structure dramatique (attirer l'attention, introduire l'illusion, le démarrage, l'action, l'effet, le dénouement).
- Mise à place d'une illusion : le scénario, le script, le boniment, les enchaînements.
Au Sommaire
:
* Chap...8 - L'établissement de la preuve
* Chap...9 - Les artifices
* Chap.10 - le grand secret
* Chap.11 - La chasse aux concessions
* Chap.12 - La cohérence dans le rôle
* Chap.13 - L'art de dissimuler les artifices
* Chap.14 - La maîtrise de l'attention
* Chap.15 - Le détournement de l'attention
Livre en Français
216 pages
Auteur Henning Nelms

Return to the catalogue




We advise you with this product :
1.
The 20th century silk (45 x 45 cm)
31.5 €