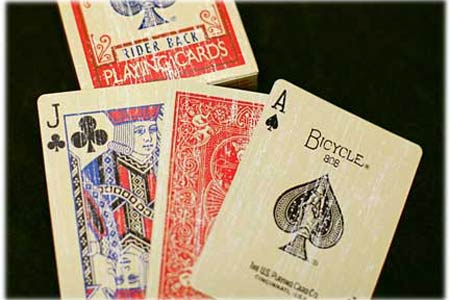 Description
Ce jeu
très original
s'apparente fortement à la série 1800.
Dans un esprit Far-West, les cartes ont les
faces et les dos très usés mais aussi craquelés
, ce qui leur donne cet aspect original idéal pour les routines les plus mystérieuses.
Cartes de
qualité irréprochable Bicycle
, marque la plus utilisée dans le monde de la magie et du jeu.
Couleurs disponibles : Dos rouge ou Dos bleu
Format poker : 88 x 63 mm.

Return to the catalogue


We advise you with this product :
1.
1800 Series BICYCLE Deck
12 €

2.
BICYCLE Deck
3 €