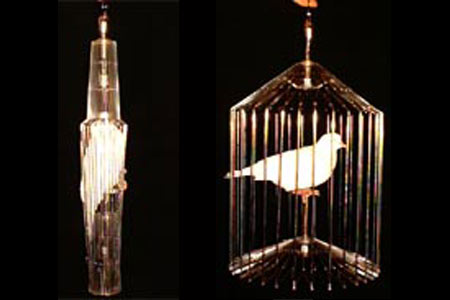 Description
Faites
apparaître de nulle part
une
cage volumineuse avec un oiseau vivant
à l'intérieur.
Cette apparition est
ultra visuelle
et très impressionnante… Il est vrai que pour le public, il n'est pas évident de cacher une cage entière où que ce soit, et pourtant le magicien est capable de remplir la scène de cages qu'il fait apparaître au fur et à mesure… C'est pourquoi une telle apparition prend une
dimension extraordinaire
!
Cette cage paraît à première vue banale, mais elle comporte en fait un mécanisme qui permet de la plier comme un parapluie sans nuire à l'animal qui se trouve à l'intérieur. Vous pourrez ainsi la
charger où bon vous semble
et il vous suffira de la tirer pour qu'elle
se déplie instantanément
.
Mécanisme astucieux et solide
Apparition très visuelle
Facile à déplier
Qualité Tora
Dimensions de la cage pliée:
Hauteur : 48 cm
Diamètre : 9 cm
Dimensions de la cage dépliée :
Hauteur : 40 cm
Diamètre : 27 cm

Return to the catalogue


We advise you with this product :
1.
Erdem magical suitcase
410 €

2.
Harnais automatique
40 €