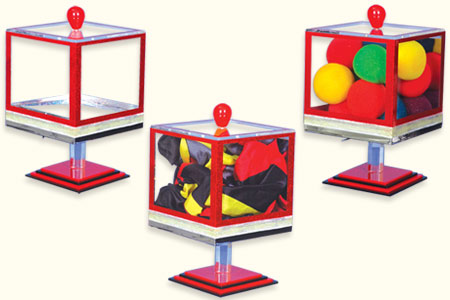 Description
Voici un magnifique
cube hyper élégant
possédant des
parois transparentes
, montré
vide au départ
.
A l'intérieur de celui-ci,
vont apparaître d'un coup des objets colorés
comme des balles en mousse ou des foulards.
Cette
apparition est très rapide
et s'effectue sans avoir besoin de recouvrir le cube avec un foulard.
L'effet est très magique…
Tour magnifique
Très facile à faire
Apparition très rapide
Qualité Tora
Livré sans les charges

Dimensions du cube :
13 cm de côté
Hauteur du socle :
7 cm.

Return to the catalogue


We advise you with this product :
1.
Mandarin Mirror Box
35 €

2.
Black Box (Tora)
90 €