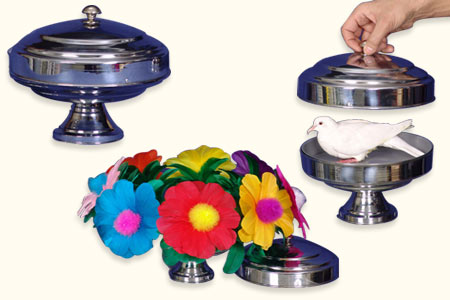 Description
Cette
magnifique casserole
d'une
qualité incomparable
surprendra et fera rêver vos spectateurs ou spectatrices.
Le magicien, après avoir fait apparaître une
jolie colombe blanche
, symbole de la paix, place celle-ci à l'intérieur d'une casserole qu'il referme. Il donne un petit coup de baguette magique, et là, lorsqu'il rouvre la casserole, il ne reste plus qu'un
magnifique bouquet de fleurs
très coloré.
Un joli effet remplit de poèsie
Complètement automatique
Qualité Tora

Return to the catalogue


We advise you with this product :
1.
Dove to rabbit pan
95 €