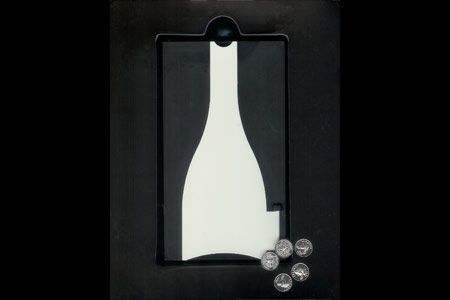 Description
Funnel vision est encore un
nouveau tour, si ingénieux, de la série des Tenyo
, incroyablement
bien conçu
, pour compléter votre collection…
Le magicien présente une sorte d'entonnoir en deux dimensions, il ouvre une fenêtre pour montrer l'intérieur puis la referme.
Il prend un quart de dollar de sa poche et l'introduit dans la partie haute de l'entonnoir, à la surprise du spectateur, la pièce retombe de la partie basse
incroyablement rétrécie.
En effet la pièce ne mesure maintenant que 8 mm.
Il répète cet effet plusieurs fois, mais remarquez, si l'entonnoir magique fonctionne dans un sens, il pourrait aussi fonctionner dans l'autre. Le magicien retourne alors l'entonnoir et introduit une petite pièce… C'est génial car c'est
un véritable demi-dollar qui tombe de l'entonnoir !
Un effet de
rétrécissement de pièce très réussit
avec du matériel de qualité.
Très joli tour
Très facile à faire
Complètement automatique
Qualité Tenyo
Entonnoir livré avec 5 mini pièces mesurant 8mm

Return to the catalogue


We advise you with this product :
1.
Flower bouquet for cane
14 €

2.
Mini Magic Feather Duster
8.5 €