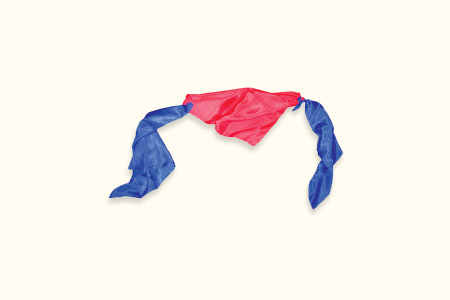 Description
Un
foulard va apparaître entre deux foulards noués
auparavant.
Montrez deux foulards bleus et nouez-les dans les coins.
Placez-les bien en vue sur une table.
Puis montrez un troisième foulard rouge cette fois-ci qui disparaît mystérieusement…
Vous décidez alors de reprendre les deux foulards bleus et c'est à ce moment là que vous constatez que le fameux foulard rouge est lui aussi noué aux deux autres.
Taille des foulards :
45 x 45 cm.

Return to the catalogue


We advise you with this product :
1.
20 th Century silk Deluxe
36.5 €

2.
20th Century Panties Deluxe
34.5 €