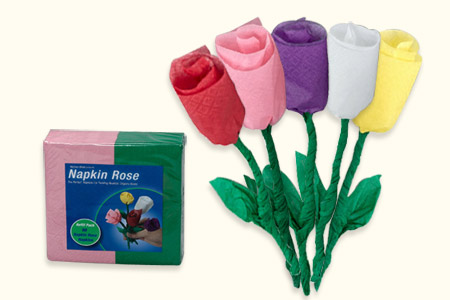 Description
Ajoutez de la poésie à vos routines préférées grâce à des simples serviettes de table que vous allez transformer en jolies tulipes.
Le magicien prend une serviette de table bicolore, la manipule et la transforme en une tulipe magnifique qu'il offre poliment, après l'avoir sentie, à une spectatrice qui sera ravie. Lorsque votre spectatrice la sentira à son tour, elle sera agréablement surprise d'y découvrir une odeur merveilleuse et magique.
Joli tour facile à faire
50 serviettes spéciales « Napkin rose » de la même couleur
Couleur de fleur au choix : jaune, rouge, rose, blanc, violet
Notice explicative en français

Return to the catalogue


We advise you with this product :
2.
Loops
15 €