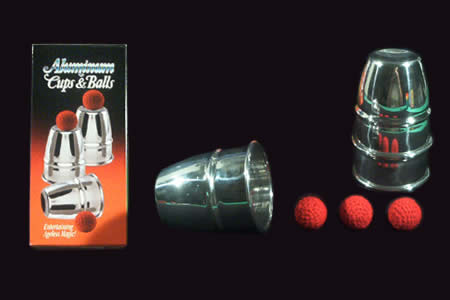 Description
Le tour en soi est presque une leçon complète sur l'art de la magie. Ce tour est l'un des plus bels effets du monde de la prestidigitation. Ce tour est d'ailleurs défini comme un grand classique, et croyez bien que s'il n'était pas vraiment excellent, il n'aurait pas survécu plus de 3000 ans!

Livré complet avec les 3 gobelets argenté de belle facture et les muscades rouges nécessaires à ce très beau tour.
Return to the catalogue


We advise you with this product :
1.
Cups and Ball
4 €