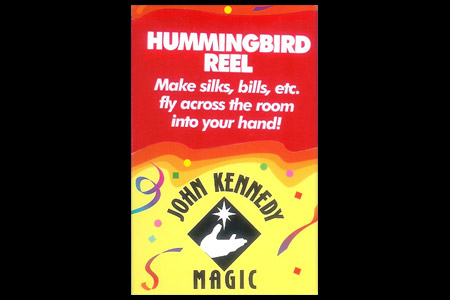 Description
Le magicien tient dans sa main gauche un foulard, un billet, ou autre petit objet.
Il se concentre longuement, quand soudainement,
l'objet part à toute vitesse en survolant la pièce d'un bout à l'autre. Sous les ordres du magicien, l'objet fait un demi-tour en plein vol puis traverse la pièce dans le sens inverse pour arriver entre les doigts de la main droite du magicien.
Effet ahurissant
Mécanisme robuste et miniaturisé
Facile d'utilisation
Nombreuses applications
Peut être utilisé aussi bien dans la rue que sur scène

Return to the catalogue


We advise you with this product :
1.
Tarantula (Y. Mesika)
69 €