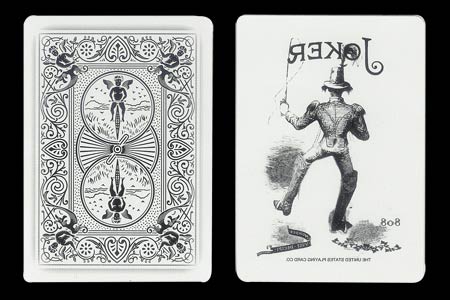 Description
Cette
carte spéciale de chez Bicycle
représente le
joker d'un jeu Ghost
. Sur fond blanc, notre joker semble avoir subi quelques changements…
On croirait le voir au travers d'un
miroir
! L'écriture est elle aussi inversée.
Improvisez une histoire avec un miroir pour amener votre carte très spéciale !
Un peu d'imagination et le tour est joué.
Vendu à l'unité.
Imprimé par Bicycle.
Format poker : 63 x 86mm.
Dos Ghost.
Return to the catalogue


We advise you with this product :
1.
Bicycle Gaff Deck (Tiger)
35 €

2.
Bicycle Gaff Deck (Ghost)
30 €