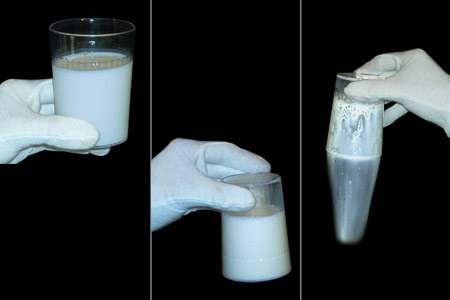 Description
Le
verre
est rempli avec de l'eau ou tout autre liquide.
Un bout de
papier
est placé
sur le verre
qui est posé dans la main droite. Posez la paume de votre main gauche sur le papier et
retournez le verre
, qui est maintenant posé à l'envers dans votre main gauche.
Corser le tout en reprenant le verre de votre main droite, le papier n'étant plus là
l'eau devrait tomber
…bien au contraire, elle reste
comme figée
dans le verre…c'est alors que vous comptez jusqu'à 3…l'eau coule alors !
Dimensions du verre :
Hauteur :
10 cm
Diamètre du bas :
6 cm.
Diamètre du haut :
7 cm.

Return to the catalogue


We advise you with this product :
1.
Airborne Glass
18.5 €